The Whale Hunt project was initiated by Jonathan Harris and Andrew Moore, both of whom organized the trip and traveled together. Andrew shot large format photographs while Jonathan shot many smaller digital photographs, which are presented here on this website, which he designed.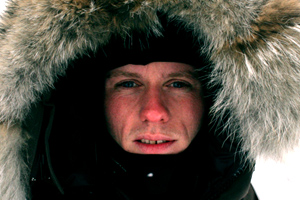 Combining elements of computer science, anthropology, visual art and storytelling, Jonathan Harris designs systems to explore and explain the human world. He has made projects about human emotion, human desire, modern mythology, science, news, anonymity and language, and created the world's largest time capsule, which was translated into 10 languages. He studied computer science at Princeton University, and was awarded a 2004 Fabrica fellowship. The winner of two 2005 Webby Awards, Harris' work has also been recognized by AIGA, Ars Electronica, ID Magazine, and the State of Vermont, has been featured by CNN, BBC, Reuters, NPR, USA Today, Metropolis and Wired, and has been exhibited at Le Centre Pompidou (Paris), and The Museum of Modern Art (New York). He lives and works in Brooklyn, New York, and documents his work at number27.org.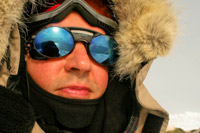 Andrew Moore is a lecturer at Princeton University, and an internationally recognized fine artist working in large format photography. His body of work includes portfolios on Russia, Cuba, Times Square, and Bosnia, and his work is collected by many museums, including the Whitney Museum, and the Museum of Modern Art. His website is andrewlmoore.com.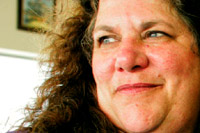 Kat Brady is an Anchorage based scout and guide, who was invaluable in helping us to arrange the trip.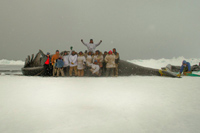 The Patkotak family of Barrow, Alaska welcomed me and Andrew into their house and later into their whaling camp. The Patkotak whaling crew consisted of a variety of friends and relatives, individually listed below.